As self-care and self-love become worldwide trending topics, we as a society are now more health-conscious and curious about the many ways that we can integrate mindful practices into our daily life. When we are fully aware of our health and the endless benefits we can grasp by taking good care of ourselves, we begin to pay close attention to what we put into our bodies and realize the importance of a daily ritual for the mind, body, and soul. Here at Marah Natural we hold self-care close to our hearts and have even created a special bundle to give you some TLC on the days you need it most. Try out our Marah Natural Recovery bundle for the ultimate self-care routine and say hello to a whole new you! Read on to discover more on mindful practices that help you glow from the inside out and why Marah Natural helps you achieve your healthiest YOU.
MARAH NATURAL HISTORY & HEALING
Dr. Paul K. Lee, the founder of Marah Natural, first discovered the natural healing power of the oyster shell in 2009. "Oysters can withstand even the most powerful natural phenomena." He soon realized that the human body could cultivate the same resilience. After an abundance of experiments to investigate the healing power of the oyster shell, Dr. Lee unraveled the antioxidant benefits and introduced his revolutionary Sigma Anti-Bonding Calcium (SAC) Formulation Technology — introducing the birth of Marah Natural.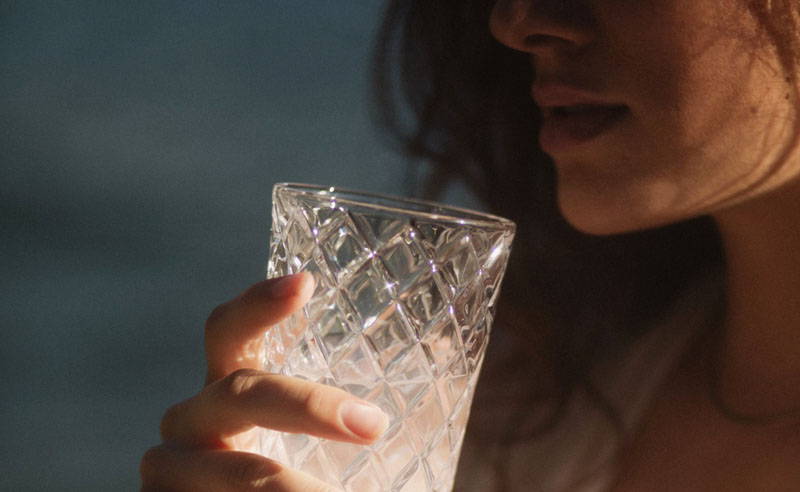 WHAT IS SAC, AND HOW CAN IT BENEFIT MY MIND & BODY?
When calcium enters the body through a regular diet or supplements, it is protein-bound calcium. That's where our calcium differs from the rest. SAC Formulation Technology (Sigma Anti-bonding Calcium Carbonate) is an ionic delivery system that provides the body with calcium in a free ionic state — the only physiologically active form of calcium in our body. These physiological responses neutralize the root cause of disease and ignite natural healing reactions bringing them from a cellular level to a systemic level. For this reason, all of our products are created with SAC as its anti-bonding positive charge absorbs directly without the need to digest peptides and vitamin D.
"SAC triggers healing mechanisms no other calcium supplementation can achieve."
MINDFUL PRACTICES THAT HELP YOU GLOW FROM THE INSIDE OUT
When we take care of the mind, body, and soul, we create a sense of balance both within and without. We've put together a list of mindful practices that help you glow from the inside out. Why not give them a go for yourself and welcome some TLC into your days.
Discover moments of silence each day. Whether it's morning, noon or evening, take a few minutes to sit in silence and allow the mind to slow down. It's here where we can explore true inner peace.
What makes you feel alive when it comes to moving your body? Do more of what you like, from dancing in your bedroom to running at the park—or swimming in the ocean to flowing through yoga. Find a method of movement that feels good and gets you out of your mind and into your body. Movement helps us connect to our bodies and moves emotions through their complete cycles.
Nourishment isn't just about food (even though we are serious advocates for getting your daily dose of minerals and vitamins). Nourishment can also look like sleeping in, spending time with people who fill your cup, or making a meal that fuels your body.
"Food for the body is not enough. There must be food for the soul." Dorothy Day
Nourishment can take the form of anything that recharges you, mind, body, and soul. How will you nourish yourself?
Explore the beauty of the breath. Find your natural rhythm before tapping into a series of breathwork. Take a deep breath in through your nose for five counts, holding at the top, then release 5-4-3-2-1 out your mouth. Repeat four times, making each breath deeper than the last.
Hydrate, hydrate, hydrate! Water is the source of all life. Replenish your body every morning as soon as you wake with a large glass of water. Try mixing 5 ml of SAC with 500 ml of water to welcome an extra boost of goodness!
When do you feel most at ease? Is it when you're relaxing at home with a good book or out for a mindful walk with one of your closest friends? We often think that when we are on the go, we are giving our bodies what they need. Yet, rest can be exactly what the doctor ordered, especially when it comes to recovery and cell rejuvenation. That's where our Marah Natural Recovery Bundle comes to light.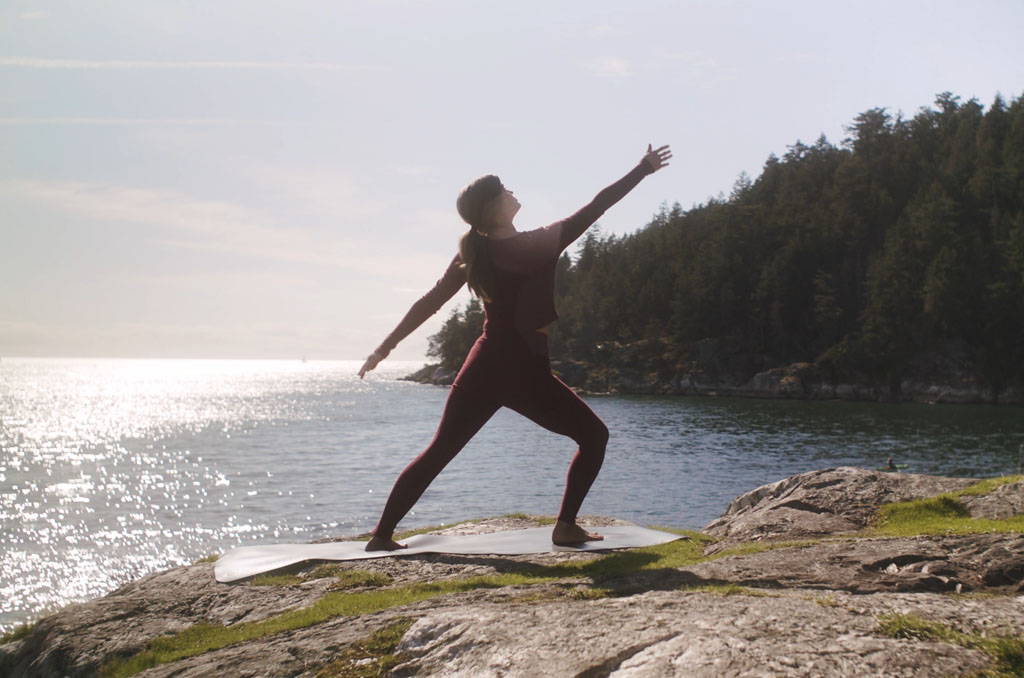 MARAH NATURALS RECOVERY BUNDLE
Imagine a wellness bundle that's got all you need to replenish your body, muscles, joints, and skin. Well, look no further as we've designed our Marah Natural Recovery Bundle with you in mind. Made up with the iconic duo, Recatril, and Neo-cel, this bundle has all you need for a speedy recovery and energizing your cells. Recatril and Neo-Cel are both great for muscle recovery and present your body with the opportunity to ease up without any extra stress. We're all-natural, baby!
What this bundle does: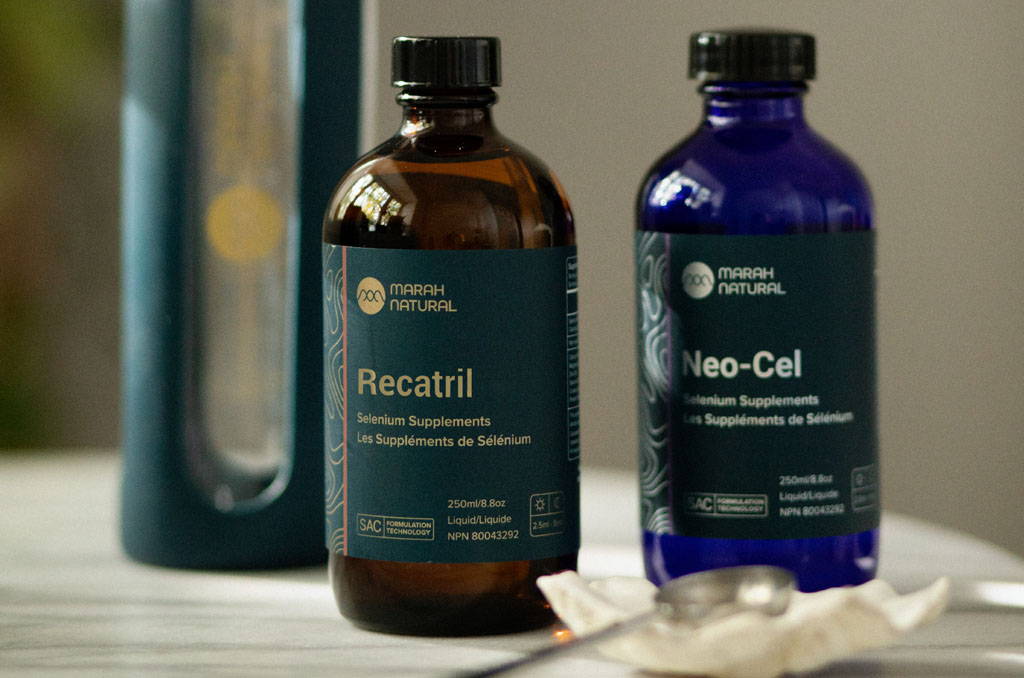 WHAT'S INCLUDED IN THE MARAH NATURAL RECOVERY BUNDLE?
NEO-CEL: DAILY WELLNESS UNLOCKED (250ml)
Feel and live better with Marah Natural's Neo-Cel. This powerful product helps to restore three indicators of bone turnover to normal levels in the blood. Specifically, research shows Neo-Cel is an excellent way to increase 17β-estradiol while decreasing osteocalcin and CTX (c-telopeptide). This natural wellness solution relies on Marah Natural's research-backed SAC Formulation Technology to deliver calcium ions directly into the bloodstream—triggering the body's natural responses to balance the hormones and initiate bone tissue formation and repair.
RECATRIL: INFINITE MOTION (250ml)
The wear and tear of age can cause joint pain and inflammation. Marah Natural's Recatril initiates repair and eliminates discomfort in worn-out cartilage. The idea here is simple: Humans were designed to move. Our locomotive mechanics developed with efficient movement in mind, allowing us to walk, run, swim, and climb with ease. But to move comfortably, we need healthy joints. Marah Natural's SAC Formulation Technology promotes stem cell activation that enables exactly that by helping to repair damaged cartilage. Collagen reacts with calcium to produce cartilage—and our science-backed product enhances ionized calcium supplementation in the cartilage by increasing osmotic pressure and promoting efficient ionized calcium and collagen type II formation. The result is a movement unlike ever before.
With every package comes an extra little surprise. Your very own limited edition Marah Natural signature water bottle — presenting health on the go! An eco-friendly, reusable water bottle to support your healthy lifestyle and mix up Marah Natural wellness any time of the day.
Get yours today to integrate into your next self-care day at home or on the go.
Choose health. Choose Marah Natural.